We are mobility
In order to live up to our vision, "We are mobility", we strive to provide mobility for the entire family. Children are still very important for us, particularly school kids. Their only scope for freedom is the way to school and, if they can cover this journey with the Micro scooter instead of their parent's "taxi", we feel that we have not only contributed to maintaining this freedom, but also to a substantial reduction in CO2.
Adults are an increasing focus of attention today, especially commuters. The core elements of our "Urban Mobility" are the compactness of our products and compatibility with public transport. In contrast to the bicycle, they can be carried at any time on all means of transport, and a parking space is not required at the workplace. It comes as no surprise that Micro – and in particular the emicro one – has become a last-mile transporter and a lifestyle companion for so many. On a totally unsponsored level, over 250 celebrities contribute to this increasingly glamorous factor today.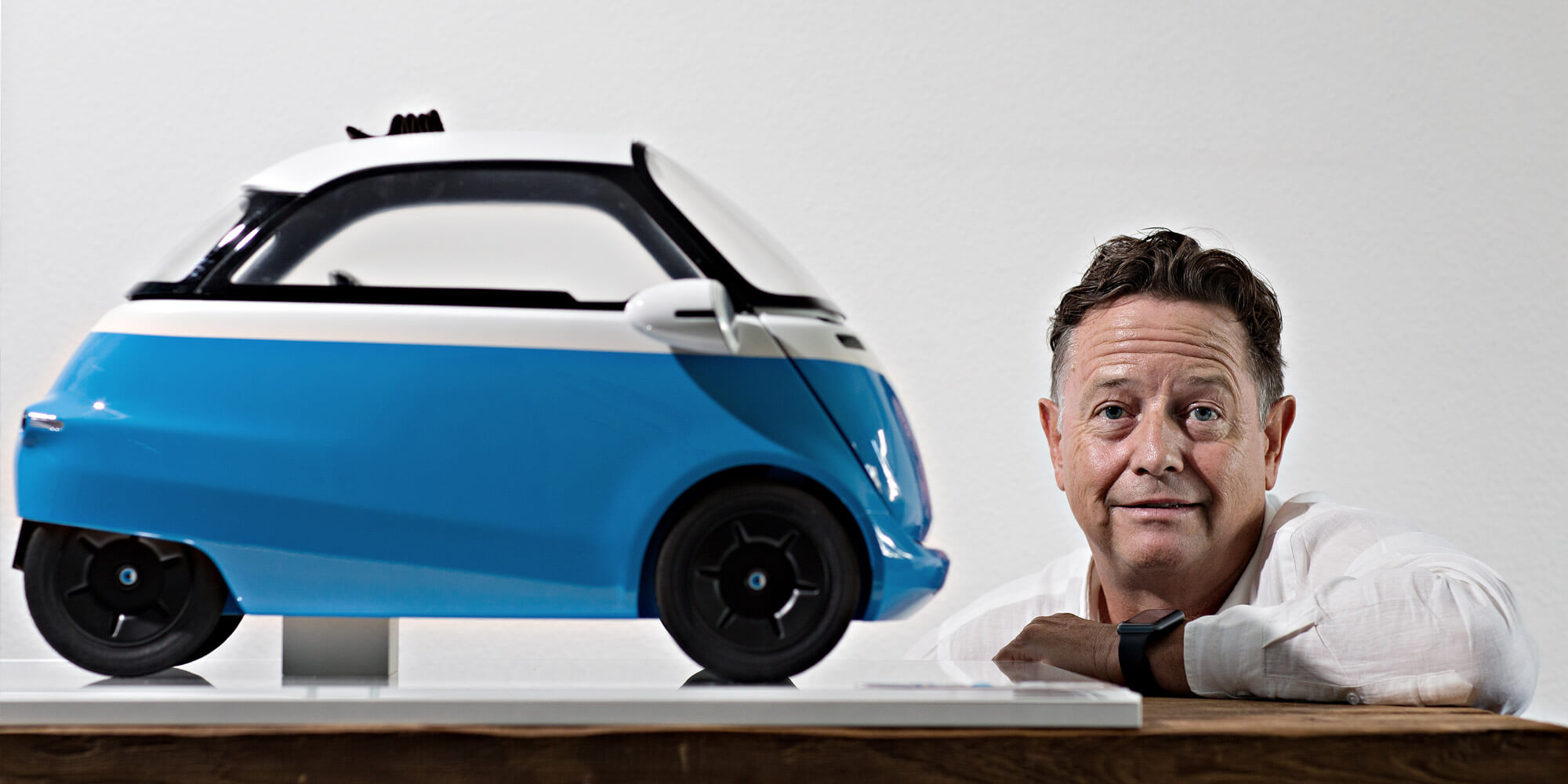 Innovation as market assertion
Our vision has always been shaped by innovation. Following experience gained on the Kickroller kick scooter mass market in which at times countless copyists were to be found, we have dedicated ourselves increasingly to Blue Ocean Marketing – the development of innovative new products of a kind which were not yet to be found in the consumer world: Micro Luggage, Snow Scooter, emicro and, most recently, the Microlino.