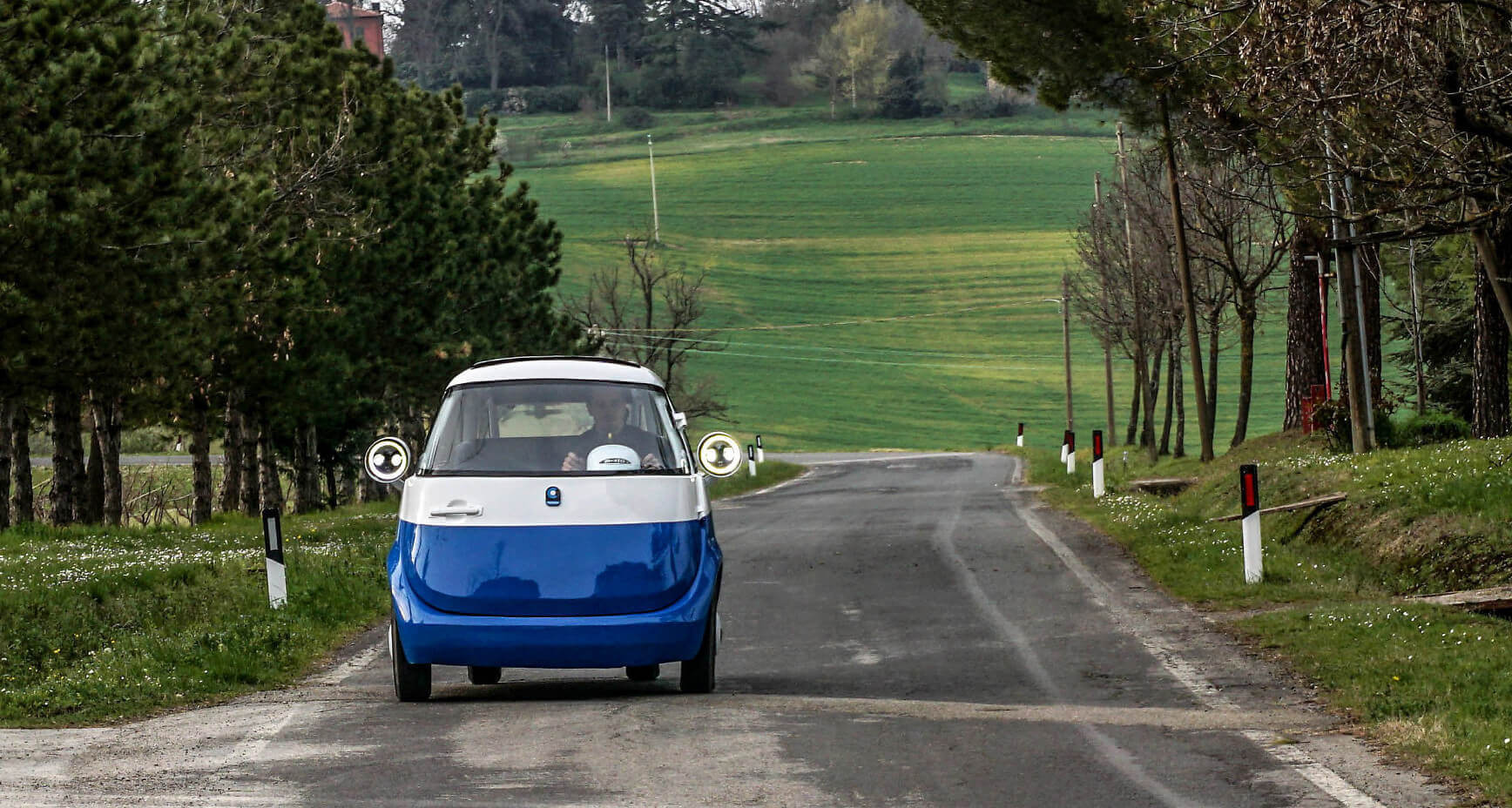 The Microlino has two seats, a kerb weight of 450 kg, a range of 120 kilometres and a maximum speed of 90 km/h, which is more than enough for an urban environment. With just 2.4 meters length, the Microlino is ideal for cross-parking, the front-entrance enables getting out directly on the sidewalk. The selling price is around 12'000 Euros, less than a car, but a bit more than a motorbike. The Microlino can be recharged at any conventional domestic power socket in just four hours. The Microlino guarantees smiles n' more.
Electric Drive
Ideal for: daily distances to work or shopping
Quick acceleration: electric motor enables better acceleration
Range: 120 km
Maximum speed: 90 km/h
Charge everywhere
Easy charging: can be charged with a regular 220V houseplug
Quick charging: due to small battery fully loaded within 4h even on the houseplug
Lower investment: there is no need to set up a charging station at home
Easy parking
Cross-parking friendly: front-entrance enables getting out directly on the sidewalk
Space-saving: three Microlinos fit in one parking space
Faster parking: spend less time looking for a parking spot
Unique concept
Front-door: makes it easier to get inside of the car
Happy: no other car will make you smile more
Eye-catcher: get more looks than in a Ferrari
Eco-friendly
Zero Emission: driving without remorse
70% lighter: consumes less energy
40% less parts: less pollution in production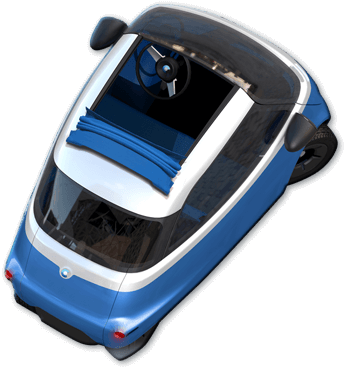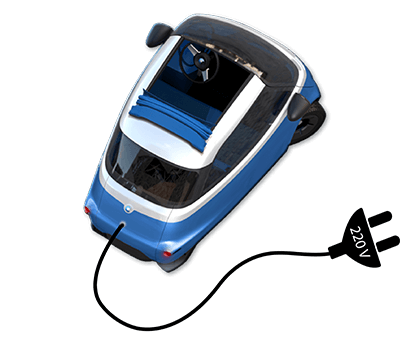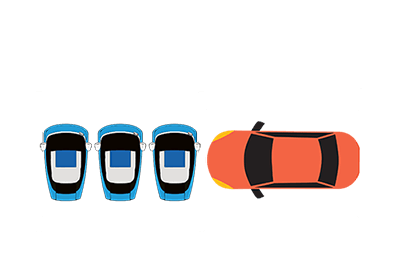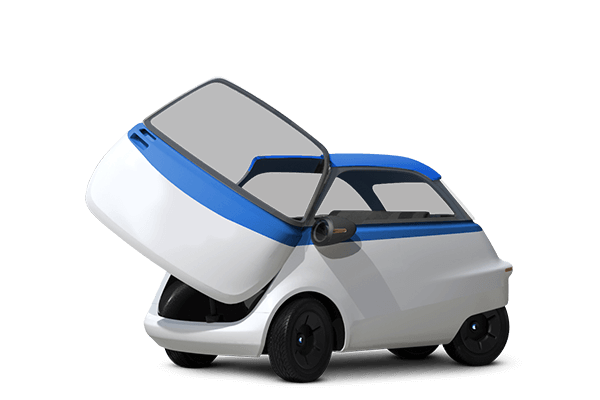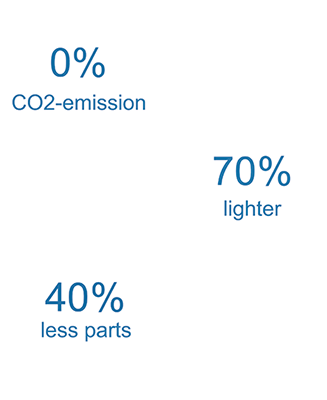 Inspiration
The visionary and pioneer Wim Ouboter invented the Micro Scooter and Kickboard and turned it into a Lifestyle Product, which is now distributed in more than 80 countries. His idea revolutionized the concept of urban mobility and the thinking of transportation in cities.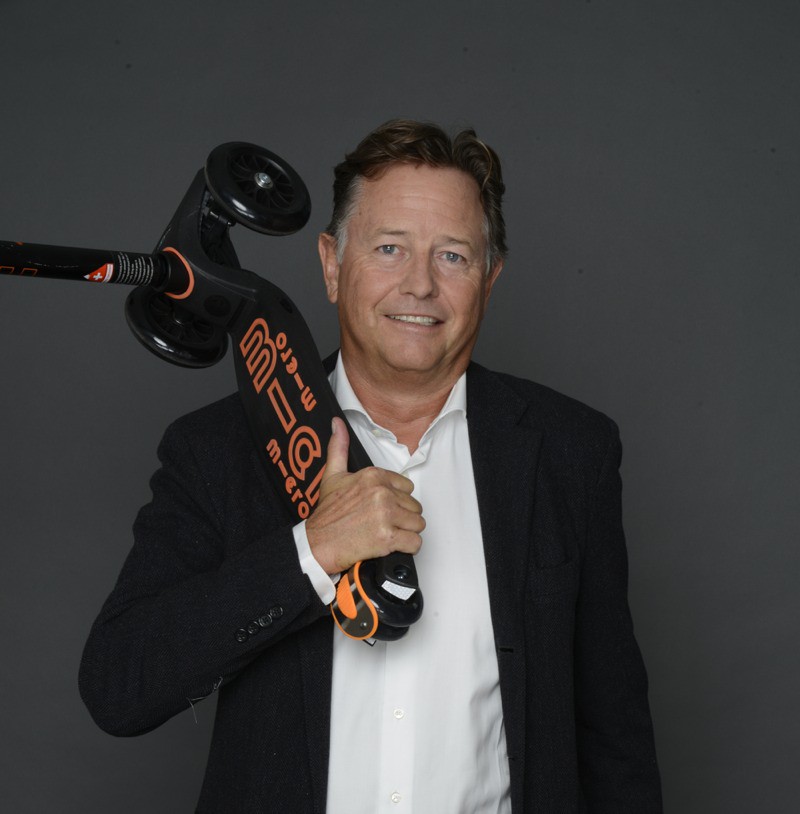 After seeing a report on TV together with his two sons about an electrified ISO Rivolta from 1950, they agreed that a modernized bubble car could be the perfect vehicle for urban transportation. It would be an environmentally friendly vehicle that is small and swift so you will always find a parking spot in the city without going crazy. And it should make you smile!
Iso Rivolta - 1954
The Isetta was a microcar manufactured by Iso Rivolta in Bresso italy. With its unique front entry and cute looking the car also known as "bubble car", became more and more loved all around the world. With over 217`000 sold cars the production stopped in 1962. Now 54 years later we revived this old but still genius car concept.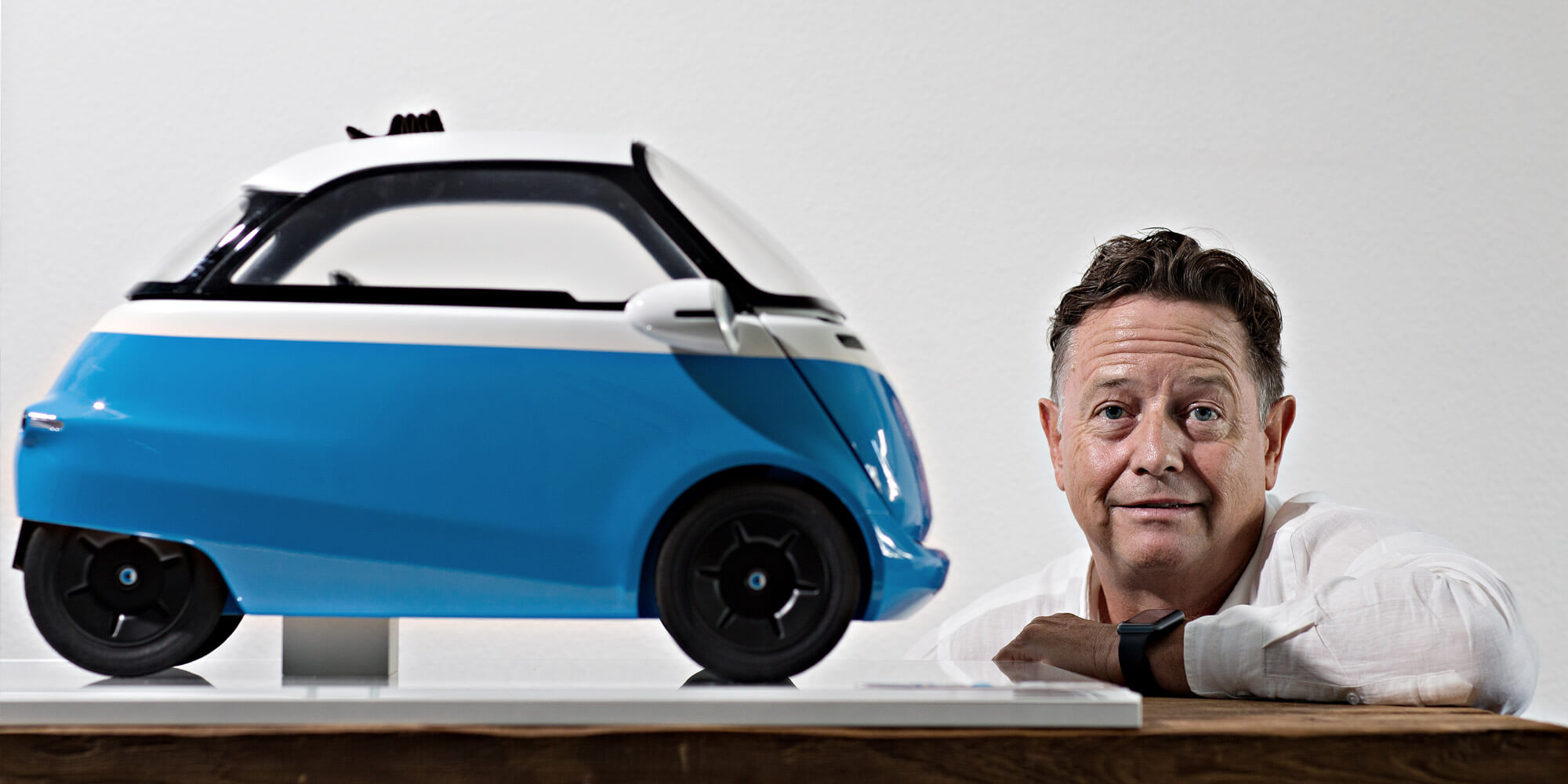 First Design Sketches
In the beginning of the year 2015 the first design ideas of the Microlino have been developed. It was clear that the design had to be independent and not a poor imitation of the old Isetta. New design, todays technologies and groundbreaking innovations. We wanted to create a reminder of history and not only a reanimation!
From Old to New
In collaboration with the university ZHAW and Designwerk we created several studies on what we needed to adjust, to transform this old concept into a car for the future. For testing purposes we electrified an old Isetta to analyze our results and get the feeling of such a small car. Through all the positive reactions and excitement from people on the street, we knew that this project has to go to the next phase.
Prototype
In the end of 2015 we decided to produce our first Microlino prototype. We presented our first Microlino prototype at the Geneva Motor Show in 2016 and received more than 500 reservations in one week. In total, we received more than 2600 reservations in 2016.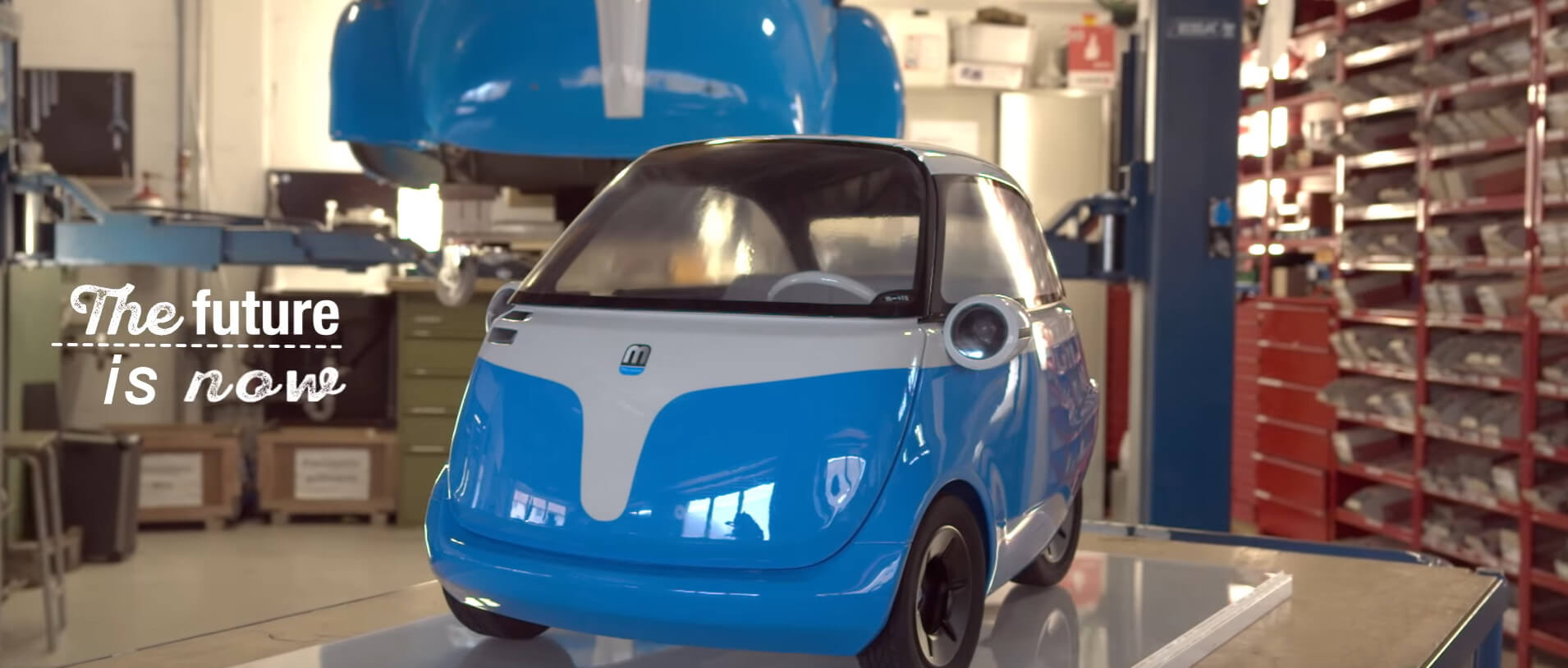 Made in Italy
In April 2016 we started a Join-Venture with Italian car manufacturer Tazzari. They have more than ten years experience in the development and production of electric cars and have sold a few thousand of their Tazzari ZERO worldwide. The Microlino will be produced at their facilities in the heart of the famous Motor Valley in Italy.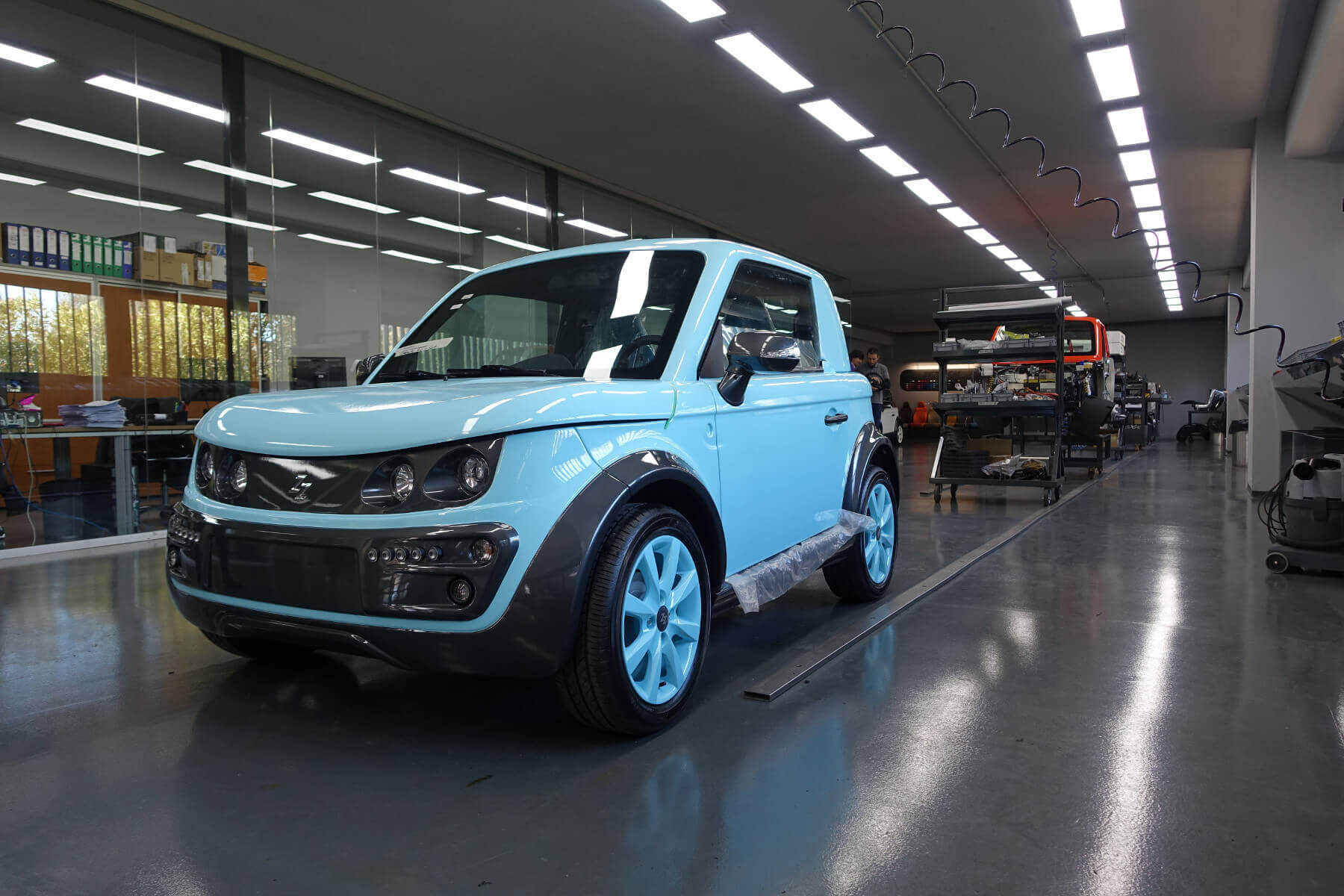 News
Follow our journey from the very first design draft to the first cars hitting the roads.
Press
Microlino in the news around the world
If you have further press requests or need any exclusive pictures, texts or videos, please contact us directly.
If you have any further questions, please feel free to contact us.
Does the Microlino have a Crash Test?
The microlino belongs to the vehicle category L7e so that means by law it doesn`t have to pass any crash tests. But still we have made a crash simulation with 50 km/h and passed it. For the future our goal is to make the microlino as safe as possible.
When will the microlino be on the market?
We are still in development of the car and a lot of things have to be checked before the first serial production. But our plan is to start production around 2018.
How much will it cost?
Our estimated price is approximately 12'000 Euros.
What are the specifications?
The microlino has a 15 kW electric motor that accelerates it to a maximum speed of around 90 km/h and reaches a range of 120 km.
Do you need a BMW patent for the Microlino?
There is no patent from BMW requested because they stopped production in 1962 and therefore their patent is expired years ago. In addition BMW is not the inventor of the Isetta. Originally the vehicle comes from an Italian company called Iso Rivolta and they licensed it to several car companies all around the world. Thats why BMW is often mistaken to be the inventor of the Isetta.
When can I buy a Microlino?
We will start the production end of 2017.
How can I buy a Microlino?
At the moment we don't have our own stores, but we are taking reservations. Up to now we have received more than 2600 reservations for the Microlino.
Reservation
You want one? Get one now! Reserve your Microlino from the first series of 500 and change urban mobility with us. Just fill out the reservation form and be one step closer to your dream car. Be prepared to fall in love with it!
Important: you will receive an email which you need to open and click the button, to receive the latest Microlino news. If you don't receive an email, make sure to check your Spam folder.