The worldwide first and lightest electric scooter with Motion-Control
500 watts - 12 km range - 7.5 kg light - 60 min. to charge: This is the new emicro one!
"It's always a great experience to speed through the city jungle with the emicro one and see the slightly irritated looks of the passers-by who are left behind", explained Gian Zimmermann with a smile, project manager and, of course, an emicro rider right from the start. Why this is the case becomes clear if you imagine how a modern young man on a Micro scooter effortlessly flashing by the stationary rush hour traffic while cyclists find it difficult to keep up... "It really is great fun and I love being able to move from A to B without stress and without having to wait", adds Zimmermann. It makes sense and saves time – but most importantly – a rider who is out and about with the emicro breaks up the hectic pace of everyday life.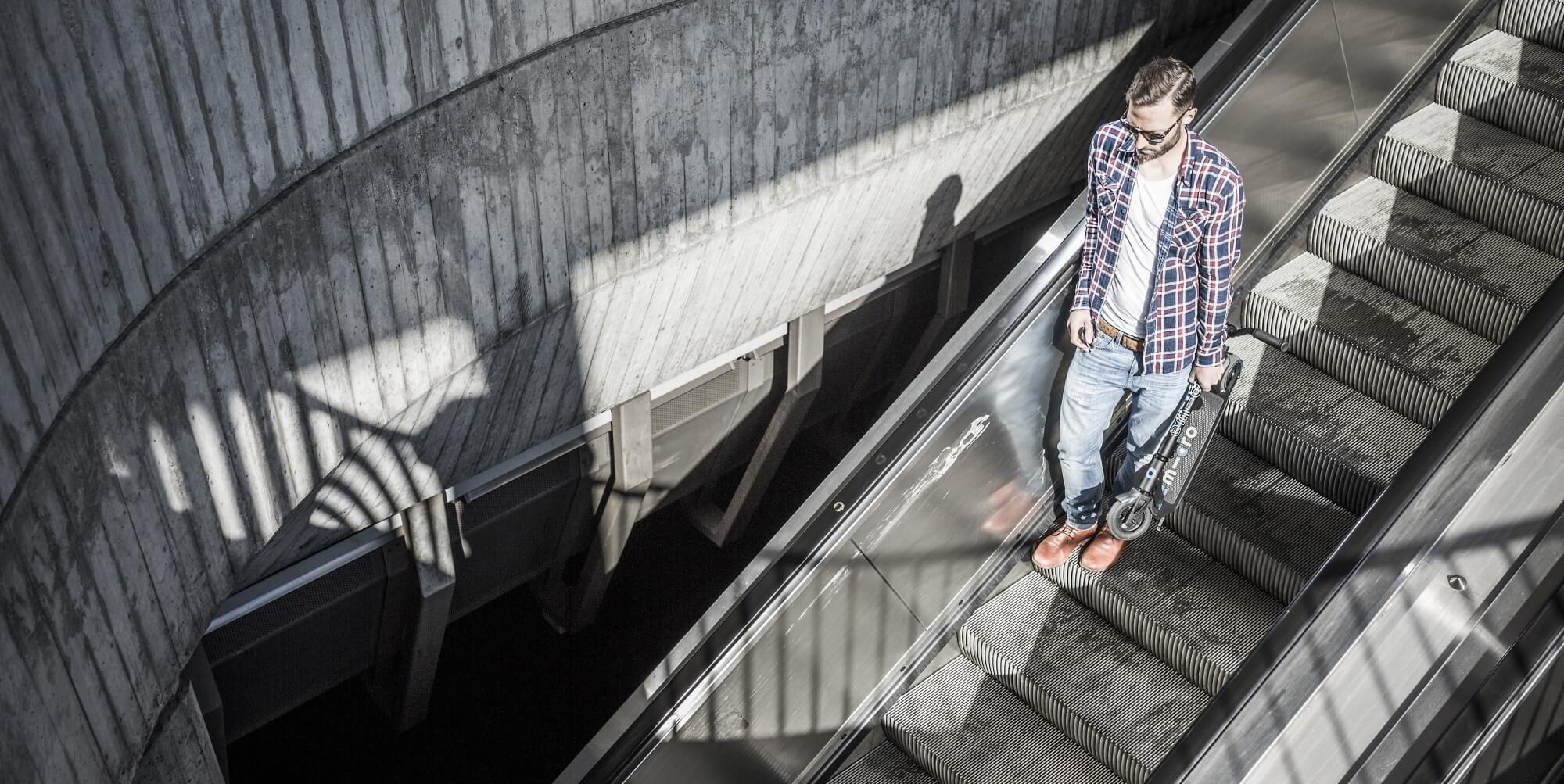 Welcome to the future: emicro one is going into the second round
The company that invented the kickboard – revolutionised the field of electrical lightweight mobility, thereby creating the new standard of the future. Developed in colaboration with Micro-Beam, the elegant electric speedster delighted commuters and technophiles alike. Hence the first series was completely sold out in just a short time. But demand remained just as high and now the moment has arrived: The emicro one is going into the second round.
The emicro one opens up a further dimension of urban mobility and now even demanding technology enthusiasts belong to the circle of Micro riders. What's so special about the innovative electrical speedster? You can't tell just by looking – because the motor is installed in the back wheel and the battery is hidden in the footboard of the scooter.
New forms of mobility have conquered the large metropolitan cities of the world for many years. The amalgamation of the most diverse means of transport and the need for individual mobility are now part of the daily commute around the globe. The pioneer of this development was Micro – a Swiss success story that really began at the end of the 1990s with Wim Ouboter's invention of the Micro scooter. Whether commuter, traveller, schoolchild or hobby scooter pilot, Micro now offers a wide range of individual mobility products for a wide range of requirements and age groups.