Mobility for everyone
Since the launch of the first scooters, we have always striven to create somewhat of a countertrend to our throwaway society through high-quality, durable products.
Our Mini Micros can be used by kids from the age of two to six – and there can hardly be another game or mobility device that gives children more affordable hours of pleasure. Micro is the only scooter manufacturer in the world to offer a repair and spare parts service, and this also contributes to the durability of our products. And, when the end of the life cycle has been reached, our aluminium chassis can be recycled anywhere. This is another reason why we never seriously thought of offering a carbon model.
Another important aspect is that we support the movement of kids and adults. Whether it`s a kid that introduces fun with exercise on a Mini Micro or the commuter, who doesn`t have to squeez himself into the crowded bus and on top is even faster at work because of his Micro scooter.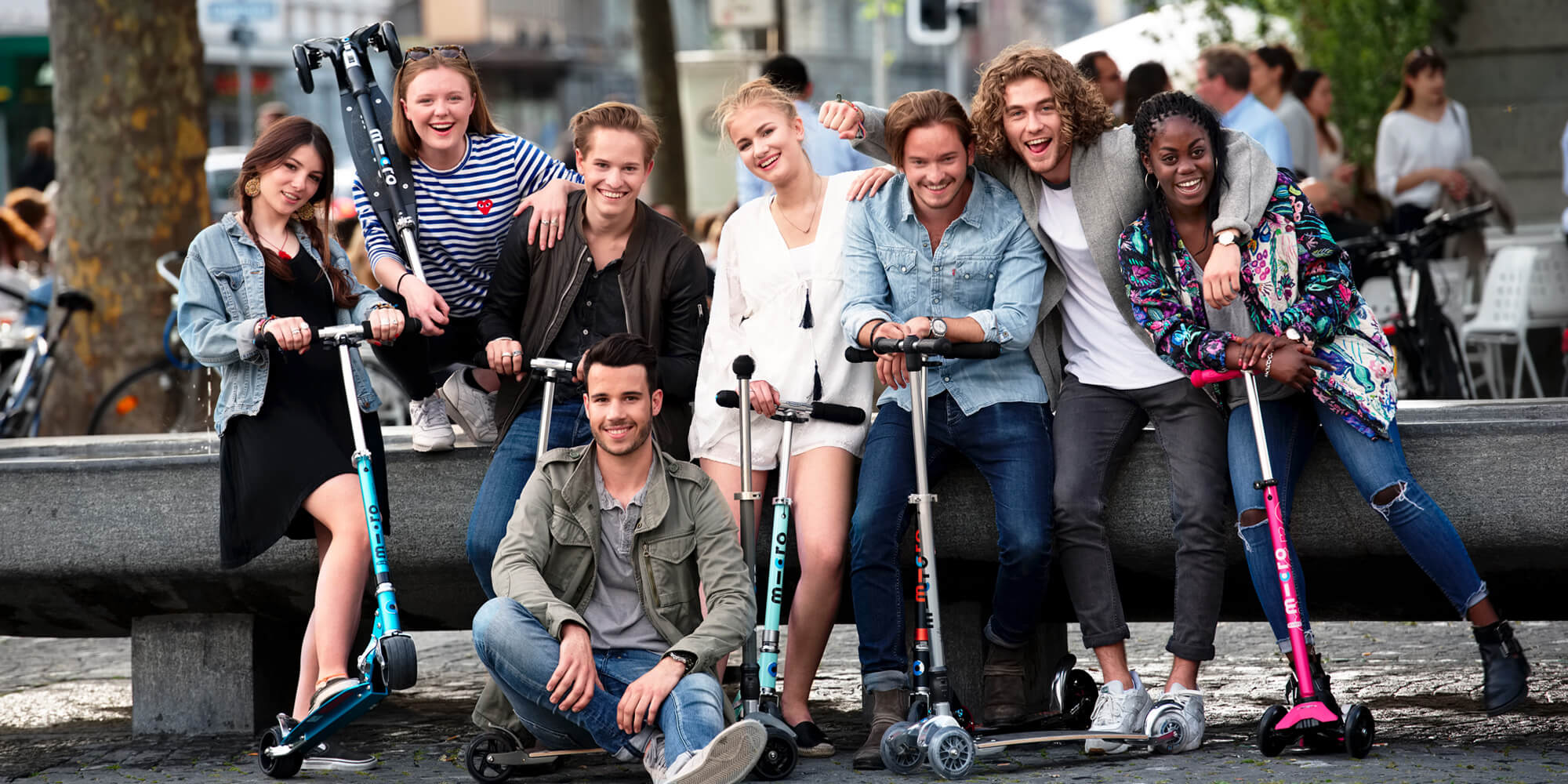 Micro projects
True to our solution motto, "Mobility for everyone", Micro has realised a project in Mexico in which we sponsored 100 all-terrain wheelchairs with Micro technology.